"My favourite part of the day was driving through the Phoenix Park in our vintage car with my new husband having our photos taken."
The couple: Charlene Bennett and Stephen Devlin
Length of engagement: 9 months | Wedding Date: 5th December 2014
Wedding location: The Anglers Rest, Strawberry Beds, Chapelizod
Photographer: Emma Russell Photography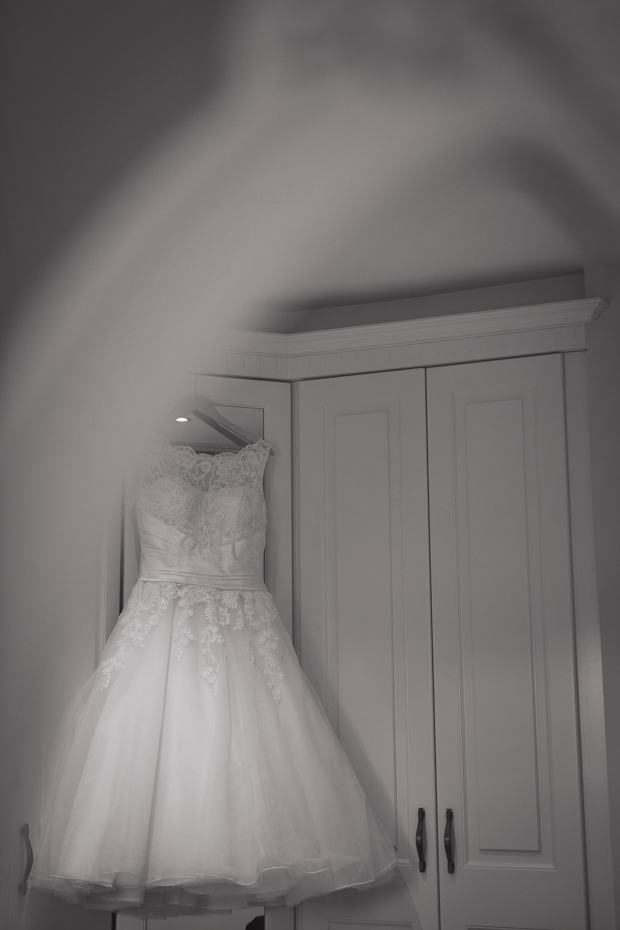 We met… Stephen and I were neighbours when we met first, and it was years later when we got together.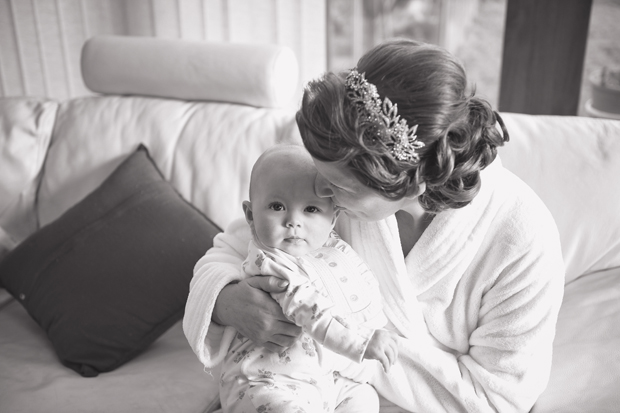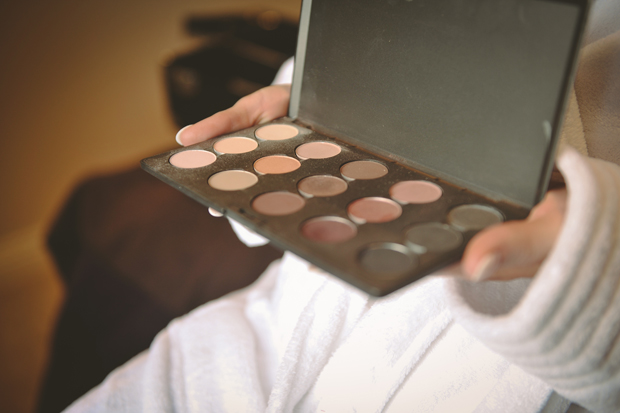 Our proposal… Stephen had surprised me with a night's stay for my birthday in Knightsbrook Hotel in Trim. I was at that stage 6 months pregnant on our second child, and so the Spa treatments were to be the highlight of my stay. As I got my slippers and robe to go down to the treatments I found a little white box among them. That's when Stephen asked me the big question as to which I said 'Yes' but had no time to enjoy the moment as I had to rush off  down to the Spa – the girls were met with a shaking blubbering mess. Needless to say I didn't really get to enjoy it as I kept staring at my ring and wanted to just go and ring my mam to tell her.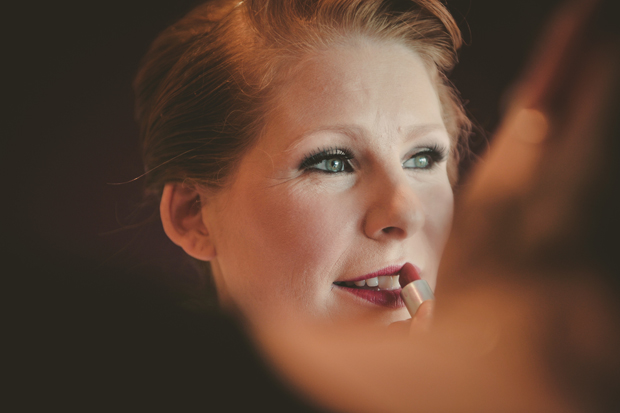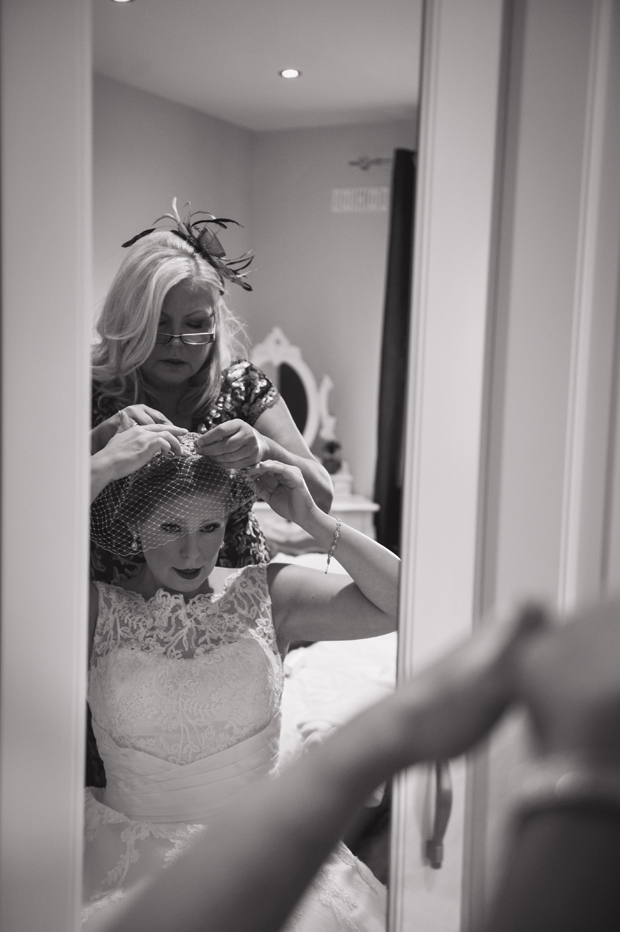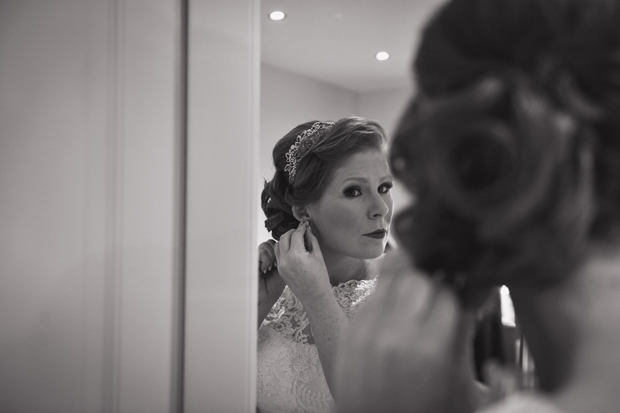 My hair and make-up… My hair was done by Casey in Hession Hairdressing in Drumcondra. It was decided during the trial that my hair pulled around to the side in a low bun with soft finger curl waves would suit the look. My hair wasn't quite long enough so I bought extensions and Casey in Hessions looked after dying them to match my hair. I bought my headpiece in Debenhams and my bird cage veil from Emile's Wedding Boutique on Facebook. My make-up was done by Ailbhe Gaskin and from the very first time we met during the trial, she knew exactly what type of look I was looking for. I wear make-up most of the time but it was my first time wearing a red lip. She was able to steer me in the right direction with regards to what type of red suited me (who knew there were so many)! I was so happy with my make-up on the day, the smokey eye and winged eye-liner together with the red lip completed the vintage look for me.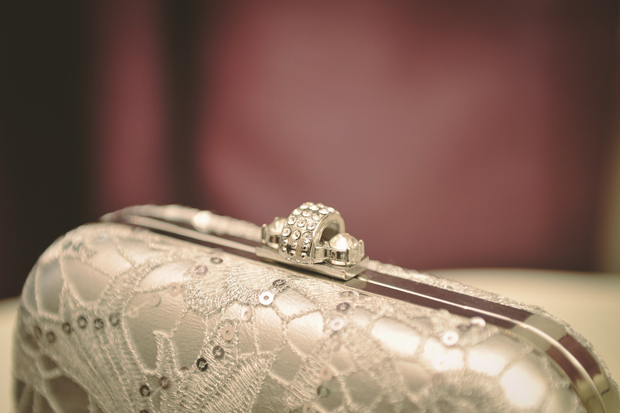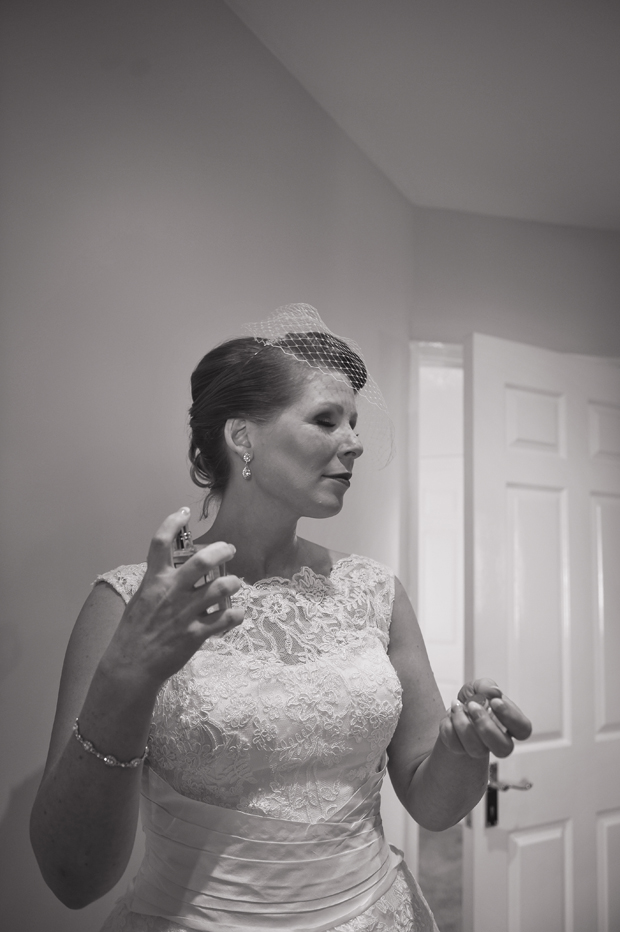 My dress… I never looked at any other dresses other then tea-length. I had searched the internet and hadn't found exactly what I was looking for. I  had more or less decided to have a dress made by a dressmaker and so I made some appointments to get some ideas. When I arrived at The Bridal Outlet in Baldoyle, I was given five tea-length dresses to try on. By the time I had the fourth dress on I was in love. It was a Justin Alexander (8706) and it was exactly what I had imagined I would wear. The lace neckline felt so elegant and the silk dupion criss-cross cummerbund gave me shape I wanted, especially as I worked hard after having a baby in June to get in shape for the wedding.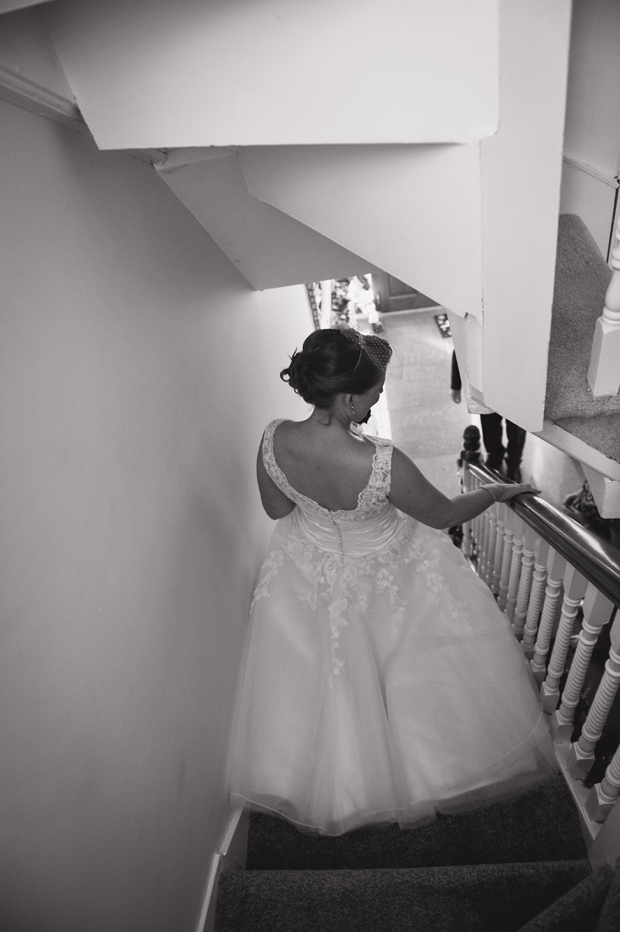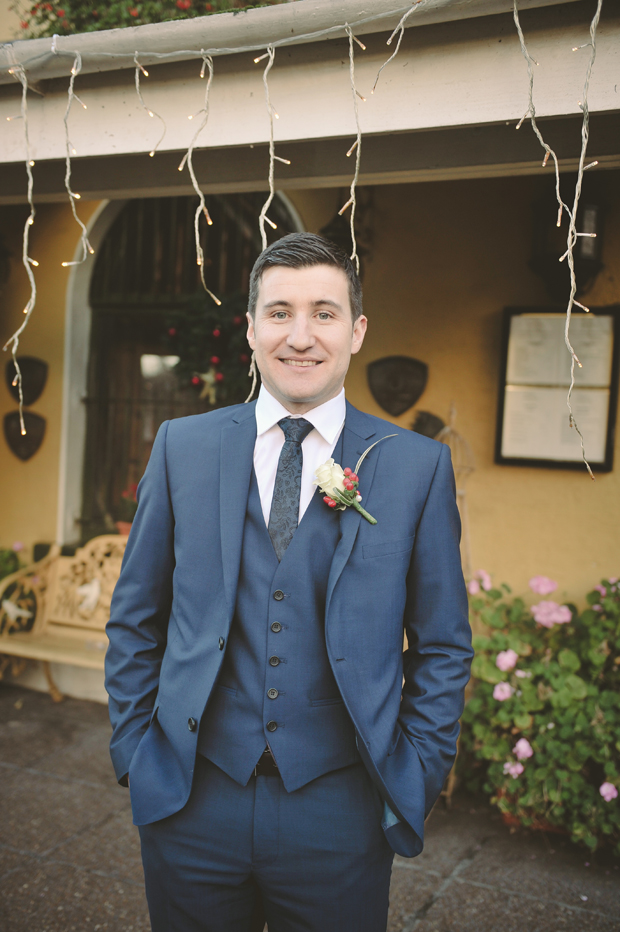 His suit… We had decided that Stephen's suit would be navy and so three weeks before the wedding we headed out to Kildare Village. We ended up getting everything in the first shop we went in to; a lovely 3-piece Ted Baker suit, shoes, shirt, tie and belt. Thanks to Savoy Taylors Guild for the easiest wedding shopping we had to do.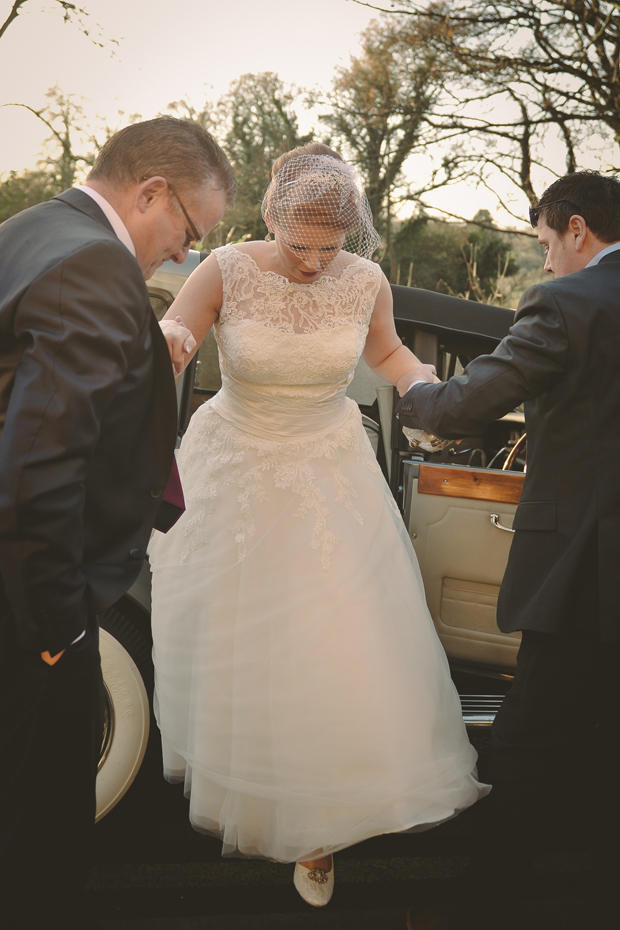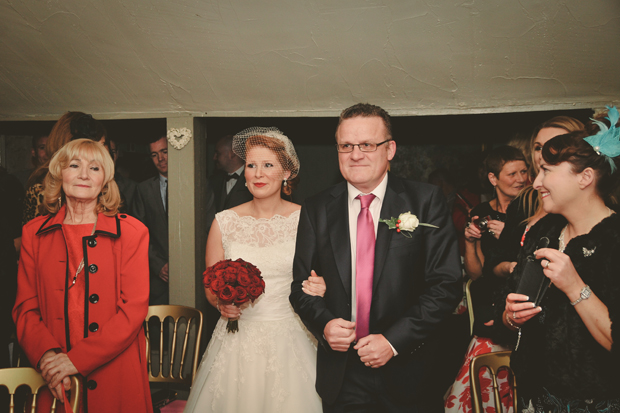 Our ceremony… We held our ceremony in The Anglers Rest. The Collins Room is beautiful and intimate and has the same rustic feel as the rest of the venue. Our ceremony was officiated by Tom Colton and was put together by Stephen, myself and Tom Colton. It included a ring warming ceremony in which our wedding bands were passed amongst our guests to receive well wishes and blessings from all who were there. I was really teary during our ceremony as it all felt so intimate and personal. I managed to say my vows with a bit of help and they made reference to our two children as I wanted to include them. We had Doug Sheridan sing during the ceremony and at our drinks reception, he was amazing. We had so many of our guests complimenting him and inquiring as to where we found him.
For full article go to https://www.weddingsonline.ie/blog/vintage-chic-anglers-rest-real-wedding-emma-russell-photography/
Photos by Emma Russell Photography